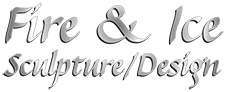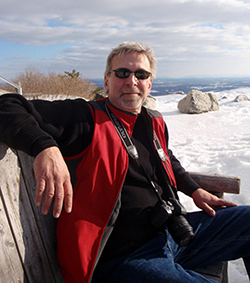 Todd Jones is a contemporary metal sculptor from the Hudson Valley region of New York State. A sculptor, fabricator, and architectural designer of one-of-a-kind artwork for over thirty years, he continues to create lively pieces that can be seen in public parks, garden spaces, restaurants, museums, spas, theatrical sets, universities and private collections internationally.
Todd's work ranges from large-scale 30 ft metal sculptures to smaller interior works and design pieces. All pieces are sized to fit the desired location and needs. His sculptures incorporate a variety of metals, from copper and bronze to steel, stainless steel, and aluminum.
The texture and the colors that make up the finishes are unique to every individual sculpture. From conception to completion, each piece is constructed with the highest level of artistry and special patina formulas, handcrafted and passed down from masters of the trade.
For a number of years, Todd worked at a major art foundry, coordinating projects and fabricating sculptures for various well-known artists. He assisted in the fabrication and construction of the Korean War Memorial in Washington, DC and was involved in the Restoration of the Radio City Music Hall's Art Deco Medallions by Hildreth Meiere in New York City.
In time, Todd became inspired to start his own company, Fire and Ice Sculpture/Design, where he could allow his creative expression to have free reign.
Inspirations for many of Todd's works originate from the smooth graceful lines and curves of nature that evolve into a harmony of geometric constructions, conic intersections, and spatial relationships. A mix of Old World Knowledge and new State of the Art technology are used interchangeably throughout Todd's sculpture bringing a unique mix to his pieces. The force of movement, balance and tension, like nature and its effects are utilized, and incorporate the interplay of different materials and finishes. Reflective of the beauty of the world around us his works appear to have a natural, mystical, alluring reflective quality.
---
---
---